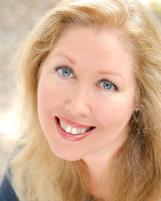 Radio Interviews with Host Claire Papin
A few favorite interviews are posted below from my radio show "It's All Good," which aired on Sirius XM Satellite Radio. Enjoy this timeless wisdom. They are free, just click on the Mp3 player below each guest summary.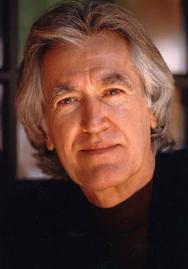 Dr. Larry Dossey – Healing Power of Ordinary Things
Every day modern medicine announces the arrival of yet another "wonder drug" or "miracle procedure" to a world increasingly wary of expensive high-tech cures. Drugs, transplants, and surgery don't work for 90 percent of our aches and pains and, while we are grateful for life-saving developments, we know that most come with risks that we ignore at our peril. Long hailed as one of the founding fathers of mind-body medicine, Larry Dossey directs our attention to simple sources of healing that have been available for centuries—treasures often hidden in plain sight—from the power of optimism and of tears to speed recovery to the surprising usefulness of dirt and bugs in curing disease and infection to the benefits of doing nothing. Exploring the medical research that validates these simple remedies, Dossey encourages us to align ourselves with the wisdom of nature and allow true healing to take place. Hear this interview about The Extraordinary Healing Power of Ordinary Things, it can transform your view of what health is all about, whether your concern is cancer or the common cold.
Interview Guest-Dr Larry Dossey.mp3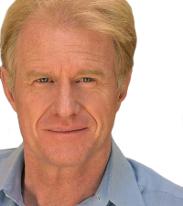 Ed Begley Jr. - Sustainable Living
A committed environmentalist for more than thirty years, Ed Begley, Jr., has always tried to "live simply so others may simply live." Now, as more and more of us are looking for ways to reduce our impact on the planet and live a better, greener life, Ed shares his experiences on what works, what doesn't–and what will save you money! In this interview you will hear tips for environmentally friendly living that anyone–whether you own or rent, live in a private home or a condo–can try to make a positive change for the environment. Ed's book offers quick fixes to bigger commitments and long-term strategies, and will help you make changes in every part of your life. And if you think living green has to mean compromising on aesthetics or comfort, fear not; Ed's wife, Rachelle, insists on style–with a conscience. In Living Like Ed, his environmentalism and her design savvy combine to create a guide to going green that keeps the chic in eco-chic. From recycling more materials than you ever thought possible to composting without raising a stink to buying an electric car, Living Like Ed is packed with ideas–from obvious to ingenious–that will help you live green, live responsibly, live well. Like Ed.
Interview Guest-Ed Begley Jr.mp3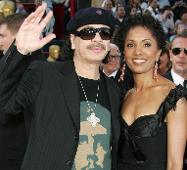 Deborah Santana - Space Between the Stars

Deborah Santana is best known for her marriage to music icon Carlos Santana–a thirty-year bond that endures to this day. But as a girl growing up in San Francisco in the 1960s, daughter of a white mother and a black father–the legendary blues guitarist Saunders King–her life was charged with its own drama long before she married. Deborah shares about her early experiences with racial intolerance, her romantic involvement with musician Sly Stone, and her adventures in the freewheeling 1960s. Yet it is her spiritual awakening that is the core of this story. The civil rights movement was the foundation of her growth, the Woodstock era the backdrop of her love with Carlos. The couple was drawn indelibly together by a search for truth and spirituality, but while yearning to be filled with God's light, they were pulled dangerously toward a manipulative cult. They eventually disengage themselves from the guru and reclaim control of their lives, putting their love for each other before the cult's increasingly strenuous demands.
Space Between the Stars is a moving account of self-discovery, rendered in raw, beautiful prose, by a woman whose heart has remained pure even in times of despair. As Deborah Santana talks frankly about her lifelong fight against racial injustice and her deep-seated loyalty to her family, ultimately it is the struggle to remain a spiritual and artistic force in her own right, in the shadow of one of the world's most revered musicians, that shines through as her most indomitable pursuit.
Interview Guest-Deborah Santana.mp3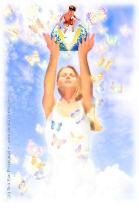 Christan Hummel - Energetic Space Clearing
Author Christan Hummel shares simple processes of how to clear the energies of your own property. Some of the topics she covers are on: • clearing distorted earth energies • contacting the spirit of the land • connecting with your Divine helpers • using sound to transform your environment ...and much more! At the end of this program you will have done an "energetic feng shui" on your own home, and learn how to have a conscious, co-creative relationship with your property. Discover these tried and true techniques developed by Christan over years of field work and international application.

Interview Guest-Christan Hummel.mp3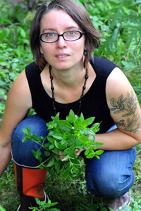 Gayla Trail - You Grow Girl (Organic Gardening)
This is not your grandmother's gardening book. You Grow Girl is a hip, humorous how-to for crafty gals everywhere who are discovering a passion for gardening but lack the know-how to turn their dreams of homegrown tomatoes and fresh-cut flowers into a reality. Gayla Trail, creator of YouGrowGirl.com, provides guidance for both beginning and intermediate gardeners with engaging tips, projects, and recipes -- whether you have access to a small backyard or merely to a fire escape. You Grow Girl eliminates the intimidation factor and reveals how easy and enjoyable it can be to cultivate plants and flowers even when resources and space are limited.

Interview Guest-Gayla Trail.mp3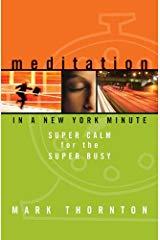 Mark Thornton - Meditation In A New York Minute

Described as a cross between "Deepak Chopra meets the Sopranos" Mark Thornton has dedicated his life to creating the world's first management consultancy that does one thing: teach Meditation. At age 26, Mark realized he loved his job, but was dead at his cubicle. Something was missing. He risked approaching his deathbed without having really lived. Luckily, he met a master who taught him techniques that would reconnect him with his inner resilience, center, poise, insight and inner sense of mastery. Over the past 25 years, he has learned wisdom traditions from a number of meditation masters and applied these practices in everyday, real-world, high-pressure business situations.

Interview Guest-Mark Thornton.mp3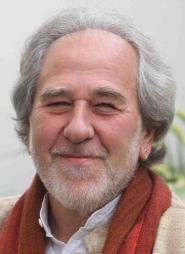 Dr Bruce Lipton - Biology of Belief
With more than 100,000 copies sold of his self-published book, The Biology of Belief, Bruce Lipton teams up with Hay House to bring his message to an even wider audience. In this interview Dr. Lipton talks about his groundbreaking work in the field of new biology, and it will forever change how you think about thinking. Through the research of Dr. Lipton and other leading-edge scientists, stunning new discoveries have been made about the interaction between your mind and body and the processes by which cells receive information. It shows that genes and DNA do not control our biology, that instead DNA is controlled by signals from outside the cell, including the energetic messages emanating from our thoughts. Using simple language, illustrations, humor, and everyday examples, he demonstrates how the new science of Epigenetics is revolutionizing our understanding of the link between mind and matter and the profound effects it has on our personal lives and the collective life of our species.

Interview Guest-Dr Bruce Lipton.mp3

Dan Millman - Way of the Peaceful Warrior
The book and motion picture, Way of the Peaceful Warrior, is based on the story of our guest Dan Millman; a world champion athlete, who journeys into realms of romance and magic, light and darkness, body, mind, and spirit. Guided by a powerful old warrior named Socrates and tempted by an elusive, playful woman named Joy, Dan is led toward a final confrontation that will deliver or destroy him, as he learns to be a peaceful warrior. Dan shares piercing truths and humorous wisdom, speaking directly to the universal quest for happiness.

Interview Guest-Dan Millman.mp3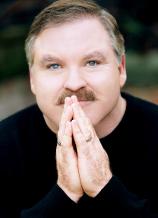 James Van Praagh - Talking to Heaven
James Van Praagh is a spiritual medium--someone who is able to bridge the physical and spiritual worlds. Unaware of his spiritual gifts until he was in his twenties, he slowly came to terms with his unique abilities. In addition, many of his sessions with grieving people who came to him looking to contact the spirits of deceased loved ones are explored. From a devastated mother receiving a message of hope from her deceased little girl to communicating with a young man, killed in Vietnam, who doesn't realize he's dead, the theme of hope and peace in the afterlife is affirmed. Van Praagh also helps the reader recognize and positively deal with the pain of grief in a healthy, honest manner. Part spiritual memoir, part case study, part instrumental guide, Talking to Heaven will change the way you perceive death...and life.

Interview Guest-James Van Praagh.mp3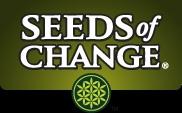 Marc Cool - Growing, Saving, & Storing Organic Seeds

People from all over the world are taking part in designing more sustainable, community-based food systems, and a record number of them are starting their own vegetable and fruit gardens. My guest Marc Cool, the seed director from Seeds of Change, shares tips on how to grow your own food; as well as how to harvest and store your seeds.
Interview Guest - Marc Cool .mp3